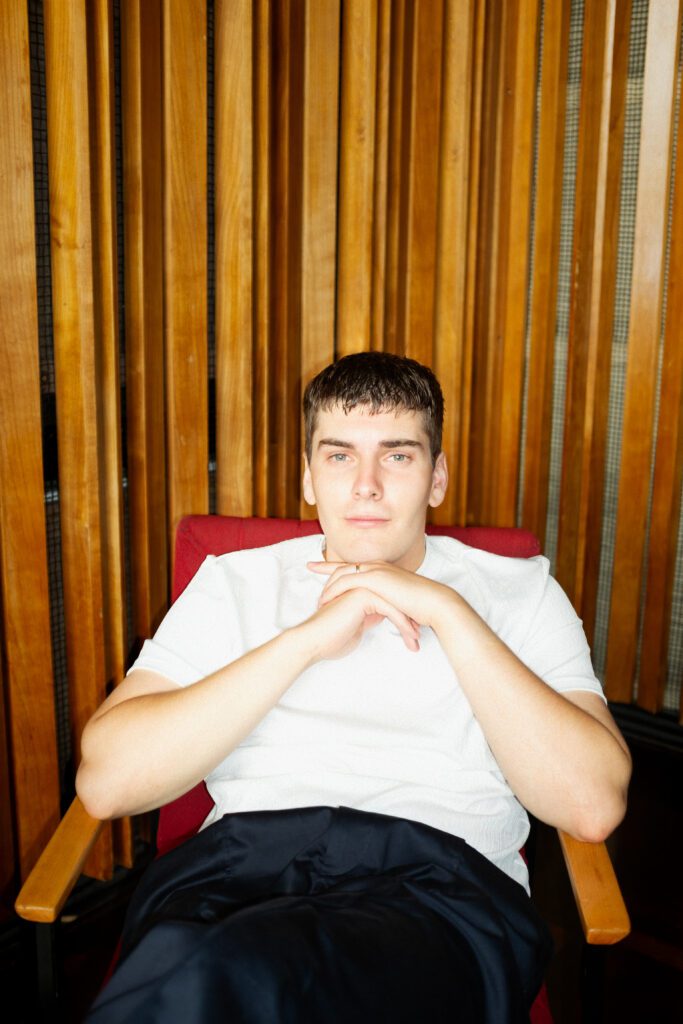 Joscha was born in Wolfsburg in 1994 and grew up in Kassel. After graduating from high school and an apprenticeship as an electronics technician for devices and systems, he worked in Cologne for the YouTube channel network TubeOne. This was followed by a position as a production assistant at Berlin-based production company Iconoclast Germany, until he began studying "fictional directing" at the Filmakademie Baden-Württemberg in 2017.
In 2019, Joscha was a scholarship holder of the Baden-Württemberg Scholarship and realised a short film at La Fémis in Paris. In 2022, he received another scholarship and was a participant in a master class at the UCLA Extension in Los Angeles.
His short film Jung Fragil, a reflection on sexuality and masculinity, celebrated its international premiere at the Riga International Film Festival 2020, was broadcast by MDR in 2021 and was available in the ARD Mediathek.
Pornfluencer, a portrait of a young amateur porn couple, is his first feature-length documentary, which premiered at DOK.fest Munich and was released in German cinemas by Salzgeber in July 2022. Pornfluencer has been widely reviewed, was broadcasted on WDR this summer and nominated for the German Documentary Film Award 2023.